You have to add for costs in case of designs on shutters since they can add to wastage as well as labor. Some of these designs from our work are shown below. These wardrobes are all modular and made in our factory.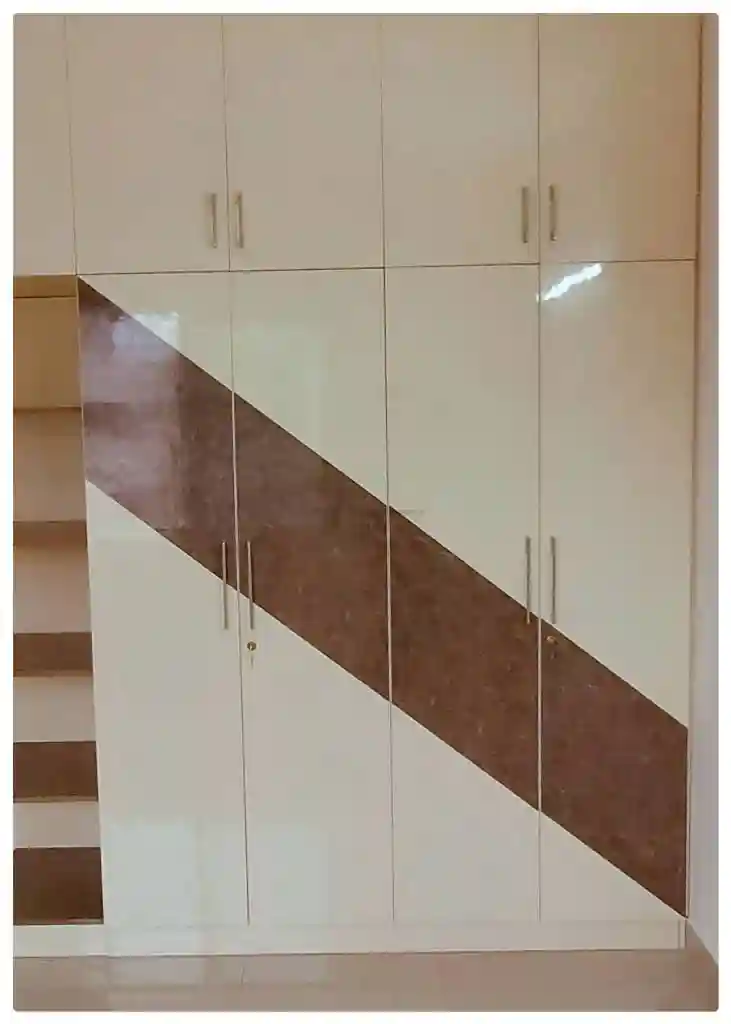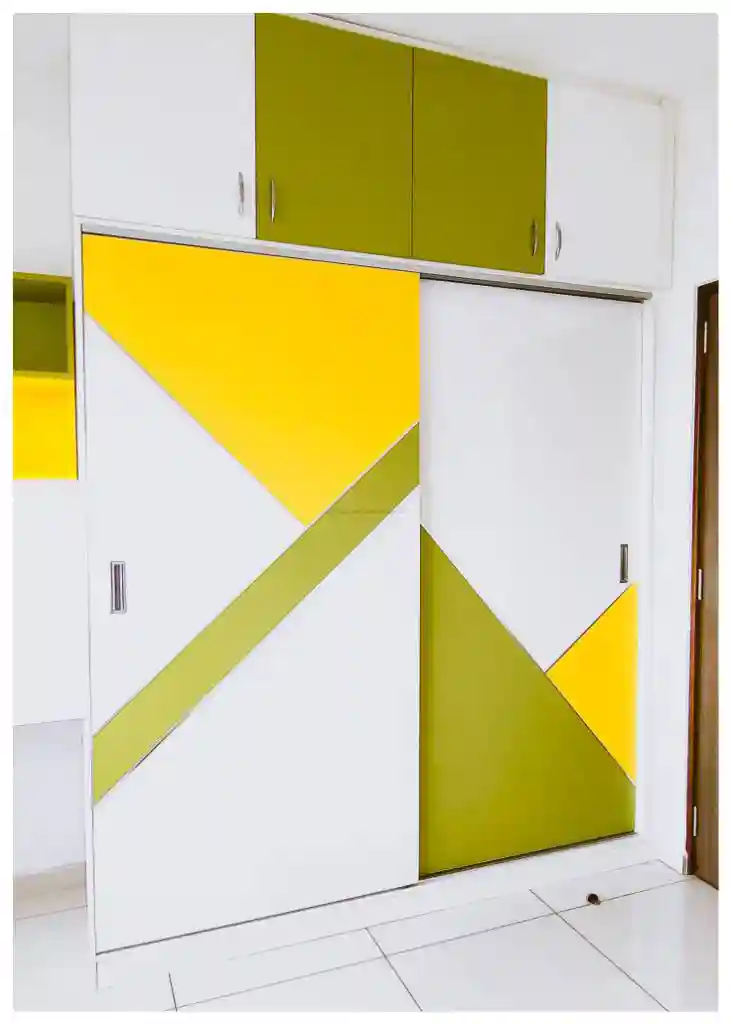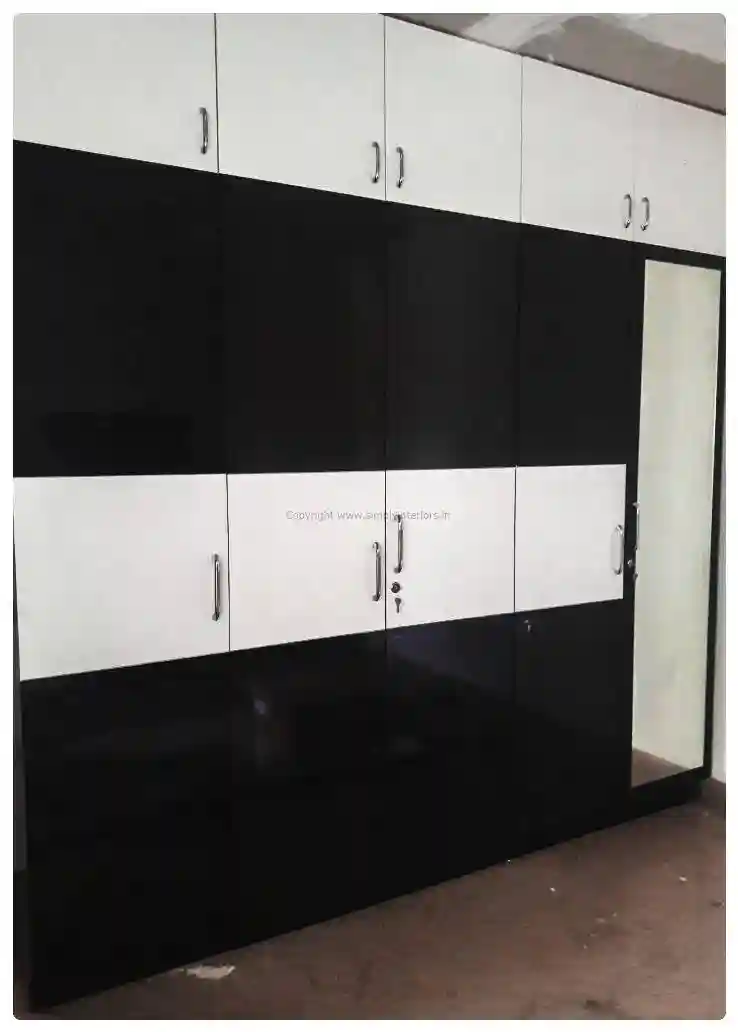 In these wardrobes, as you can see, extra work and material will be needed to make the designs. In such cases, costs may increase compared to plain wardrobes.
In addition, extra drawers inside or outside could also add to the cost. Other things which could impact the cost is use of sliding shutters, design complexity, soft close hardware etc. Kindly keep these things in mind while planning so that you can keep the extra margins.
Check some of our premium wardrobes below. These are on-site works with different finishes and designs which are not possible with laminates or acrylics which are normally used for all factory finished works. You can also visit our gallery for many more images.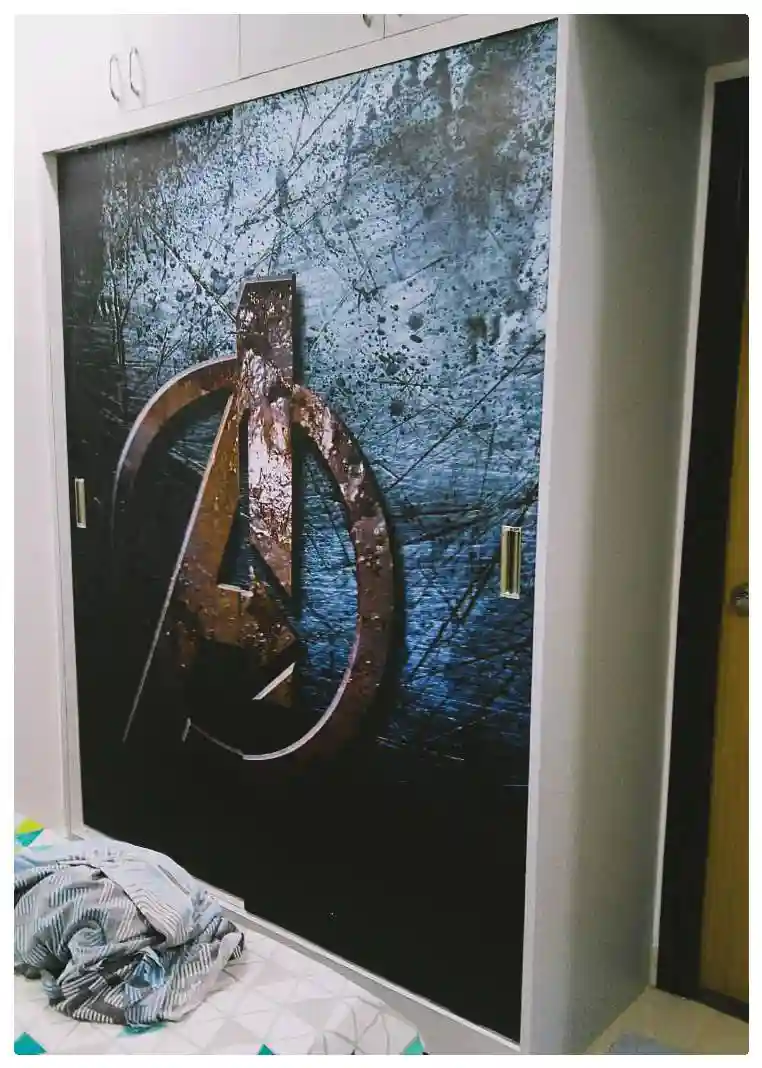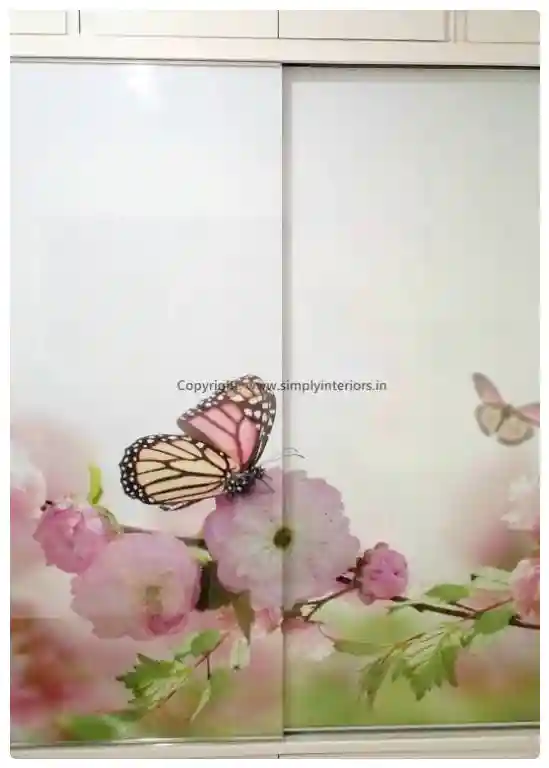 When you listen to the topic, it may sound like a piece of cake. In some ways, it is easy to calculate cost of wardrobe but there are some points which have to be kept in mind and those are what we will focus on in this article. If you are thinking of getting cost of your whole home interiors, then kindly go through Cost of Interior Design article
To calculate the cost of a wardrobe, in addition to the size, its also important to consider the design as well as material. Things like an increase in the number of drawers or internal lighting could also lead to increase in the cost of the wardrobe and hence need to be considered.
What is a Wardrobe?
A Wardrobe is a space for storage. Used mostly in bedrooms, it need not be just a simple box with shelves inside. You will be surprised at the range of designs possible, some of which are showcased here.
Some of these designs are easy and hence do not cost as much. Few others need a lot of material and skill and could be higher in cost. This is what we plan to discuss here today.
Calculate the cost of Wardrobe?
There are some simple steps which need to be followed while calculating the cost of wardrobes.
Decide the size of the wardrobe. Typical wardrobes are 7' in height (or door level). Make sure that this is what your contractor has used. Many websites sell wardrobes of 6'-6.5' and people do not realize the difference until its too late. The width can be around 1.5' upto as much as the length of the room. You will get square feet of the wardrobe this way. To get more help on this, please check this small post Interior design cost per foot also.
Decide the function of the wardrobe. Do you have lot of clothes to hang? Do you need to keep linen in the wardrobe? Is it going to have kids toys? Do you need space for shoes as well? This decision will help you have a discussion with your designer and it impacts the cost as well.
What kind of theme are you thinking of for the room as a whole? Do you already have some furniture like bed that you will be placing? Is the room a guest bedroom or the wardrobe is in the master bedroom? This will help you decide what finish you will need.
Prices can vary dramatically based on your answer to the questions above. If you need help, you can always Contact Us for your specific requirements and we will be happy to help you with your interiors.
Based on the above factors, consider the finish you are planning and multiply the square feet you calculated in point 1 above with the approximate rate given below. Please keep in mind that this rate is tentative and may vary across geographies
| Type of Finish | Rupees per Square Feet* |
| --- | --- |
| Laminate | Rs.1600 |
| Acrylic Sheet | Rs.1900 |
| Veneer with Melamine | Rs.1900 |
| Polyurethane (PU) | Rs.2000 |
| Liquid Acrylic | Rs.2200 |
| Lacquer Glass | Rs.2300 |
| Polyester | Rs.2400 |
* Rates are indicative based on general prevalent prices across India. For exact prices in the cities where we work, please contact us or get a basic quote at our cost calculator.
Please note that the prices above keep some basic things in mind. H
The plywood used for all framework is IS303 BWR or MR plywood.
The polishes (where mentioned) are done on HDHMR boards.
Normal close fittings from Hettich or Ebco are taken with normal hinged shutters.
All laminated / acrylic sheet shutters have 2mm PVC edge banding.
One drawer considered for every 1.5' width of wardrobe
Check out the other article of Wardrobe cost calculator and Walk in Wardrobes
Please do get in touch with us at enquiry@simplyinteriors.in or whatsapp us at 9341074074 for any of your requirements.