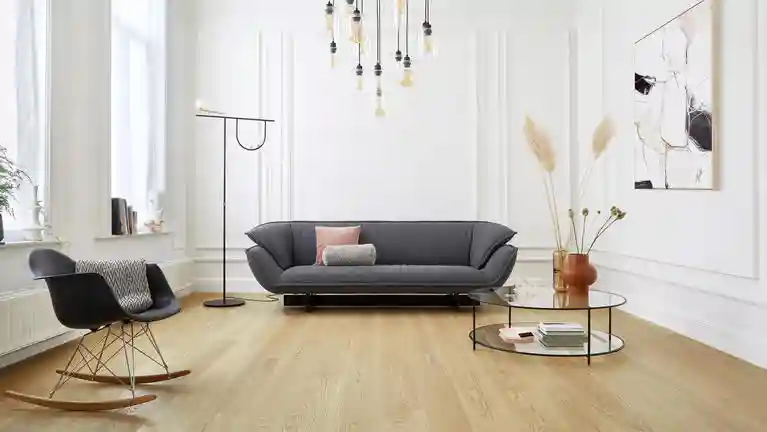 Scandinavian Designs in Indian Homes
Scandinavian or Scandi design styles are slowly coming back into the mainstream and India is not far behind in capturing the mood. We have numerous clients who are enquiring about having a Scandi design in their homes.
A big advantage of Scandinavian design style is its simplicity and functionality. This is very well adapted for a typical flat in Indian metropolitans where due to space crunch, sizes of homes is becoming smaller and smaller. Due to the simple nature of design elements, most of the work happens on the walls through biddings and putties.
Walls and Floors in Scandinavian design
A Scandinavian design is normally designed with white walls and a wooden flooring. The rest of the furniture also has subtle light and usually neutral colors like lighter shades of brown accompanied with very light shades of blues or other colors like baby blue etc. This combination works very well for extremely cold climates of Scandinavian countries since wood helps in absorbing heat. In Indian scenario, wooden flooring may not work in all areas. Instead just the living and dining area can be decked up in a nice light shade of good quality wooden floor while keeping the normal tiles in the rest of the home.
Decor and Fabrics
When we discuss Scandi designs, they typically mean light colored décor. Indian environment is more dusty and white curtains or white sofa fabric will surely not last for a very long time. Hence another neutral tone like grey is a good option for sofas with legs color matching the color of flooring. Curtains could become more "Indie" by making them a couple of shades darker of a contrasting color depending on the taste.
Woodwork in Scandi Interior Design
Woodwork for a Scandinavian design will work well if done in hardwood with lighter shades like white oak or a more subtle reddish hue wood like red oak. If budget becomes a concern then look for lighter shades of veneers of same woods which can then be polished as well. These can be designed along with white PU polish to give better looks. As shown in the image, a Scandinavian style kitchen also looks beautiful in hard wood and polish. We will not suggest a laminate or an acrylic sheet finish here because the looks will definitely not be the same.
Light brown shades can be accompanied with rattan patterns to make it more pleasing and "Indian". Rattan works really well in shoe racks as well as other storage cabinets in the living room.
To summarize, a Scandinavian interior design in an Indian home:
Can be accompanied by light shade (pastels possibly) in décor like curtains and fabrics or light greys.
Wooden flooring may be present in one or two spaces only. If possible, it can also be used in combination with tiles.
Woodwork can bring about the true scandi style through a mix of wooden and white color combinations in simple straight lines.