Master Bedroom: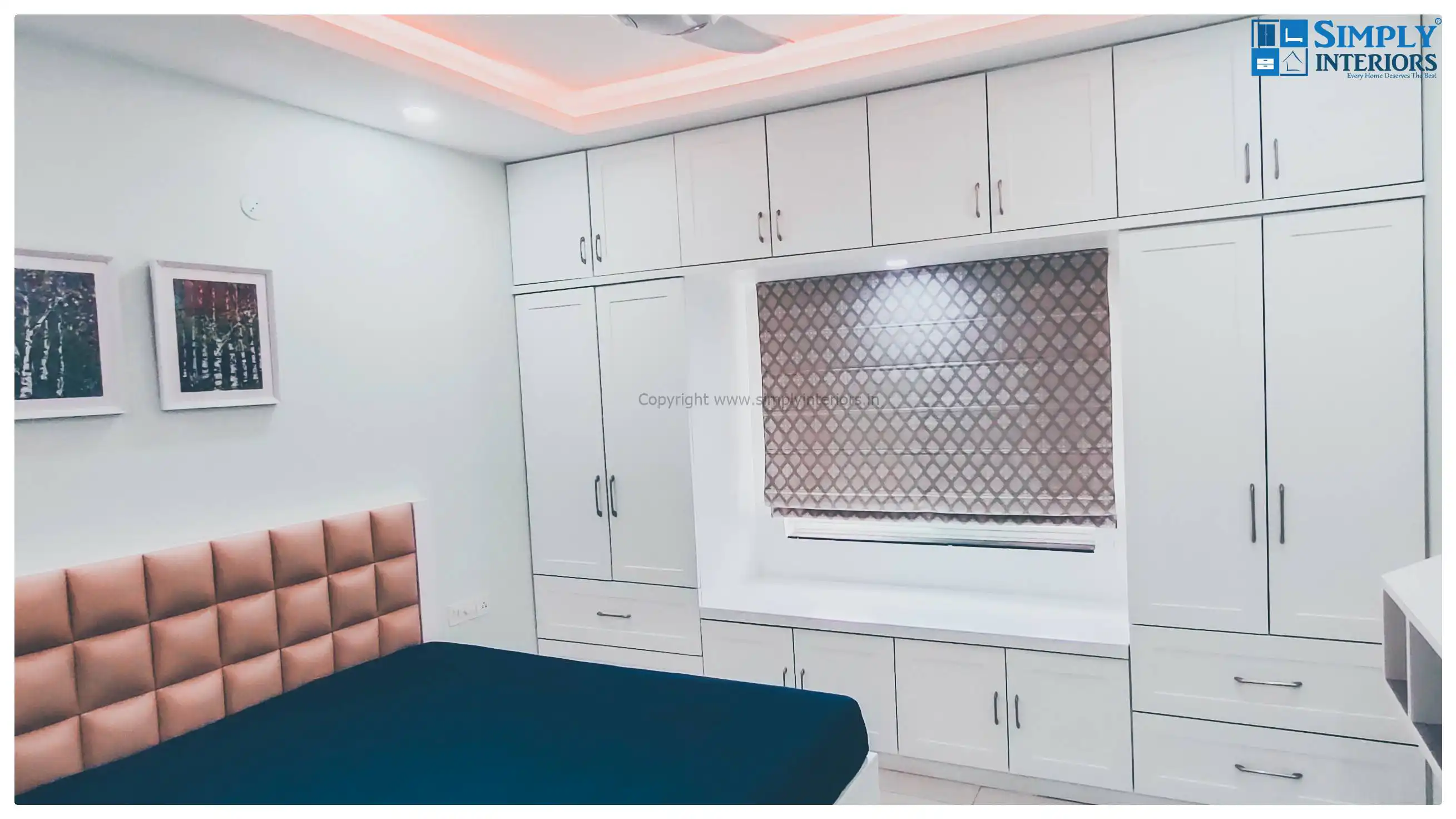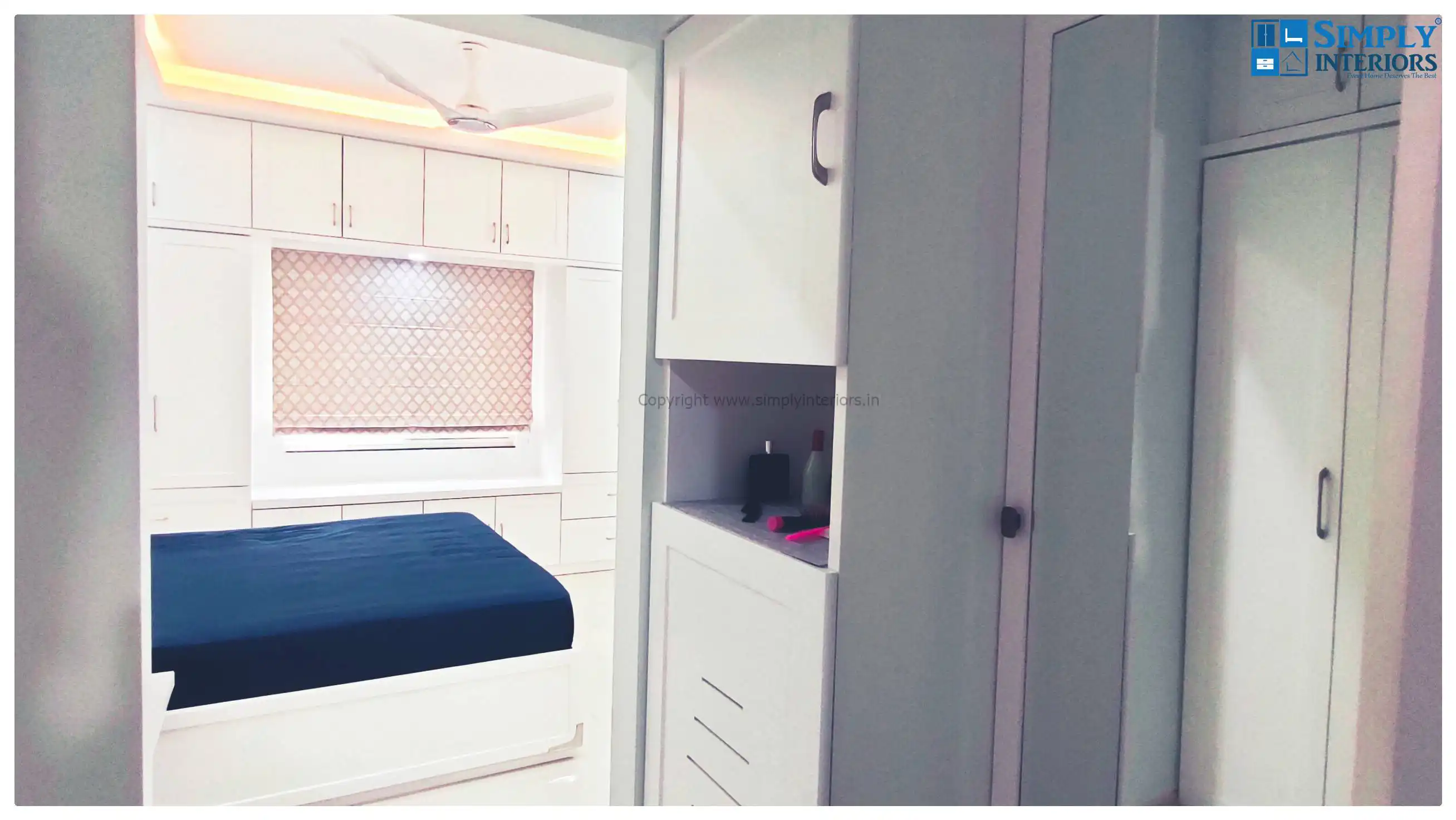 The requirement here was simple and to-the-point. Need a lot of storage space. Despite the walkin wardrobe space which accommodated a 3 door wardrobe on one side and a lot of storage plus dressing space on the other, we provided additional storage on either side of the window with more storage below it. The finish remains matte PU with the shutters designed in similar fashion as the living room.
A small study table on the side for a quick meeting with some ledges above it and a beautiful white bed with beige cushioned headboard behind it complete the look.
Kids Bedroom: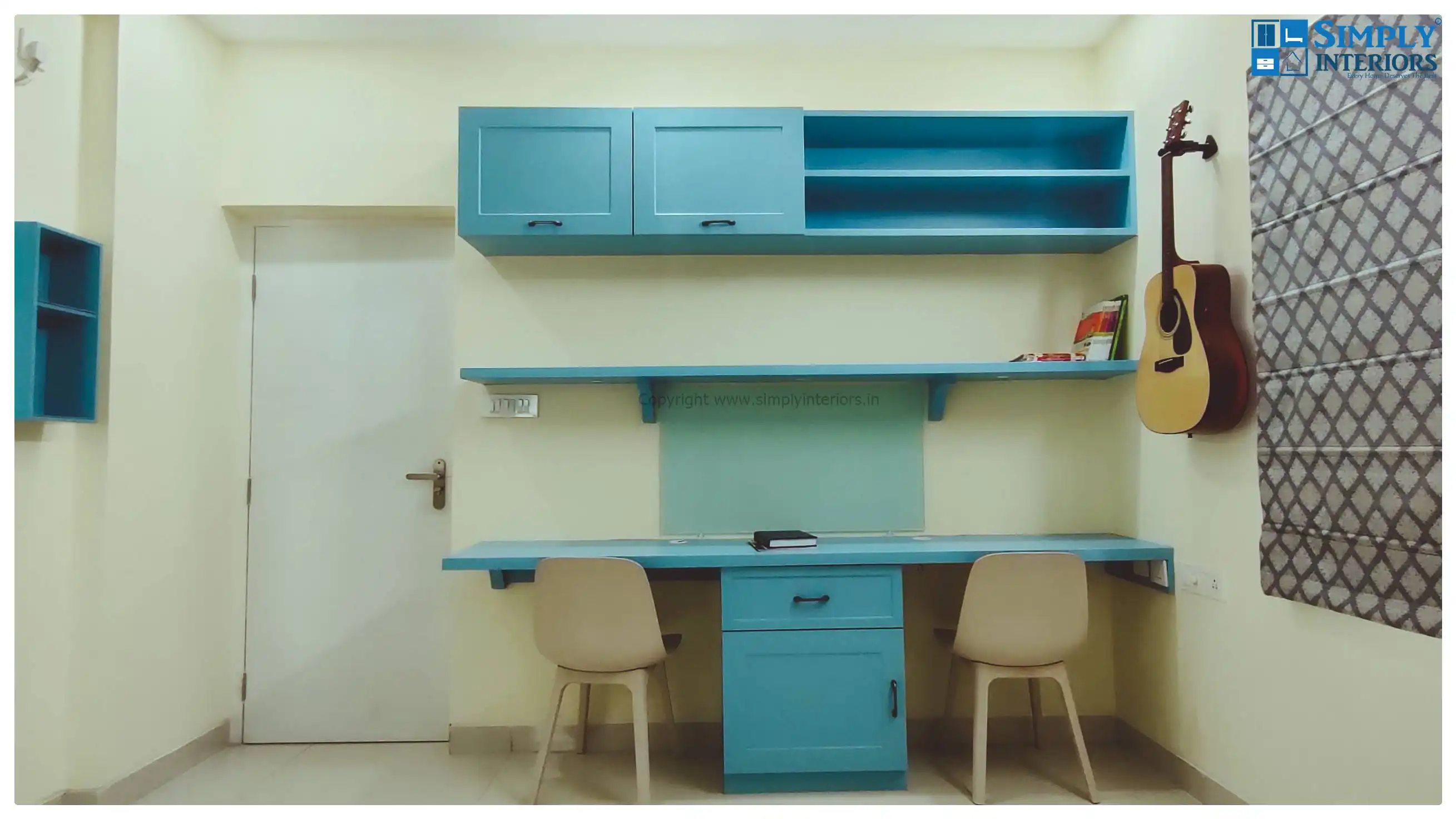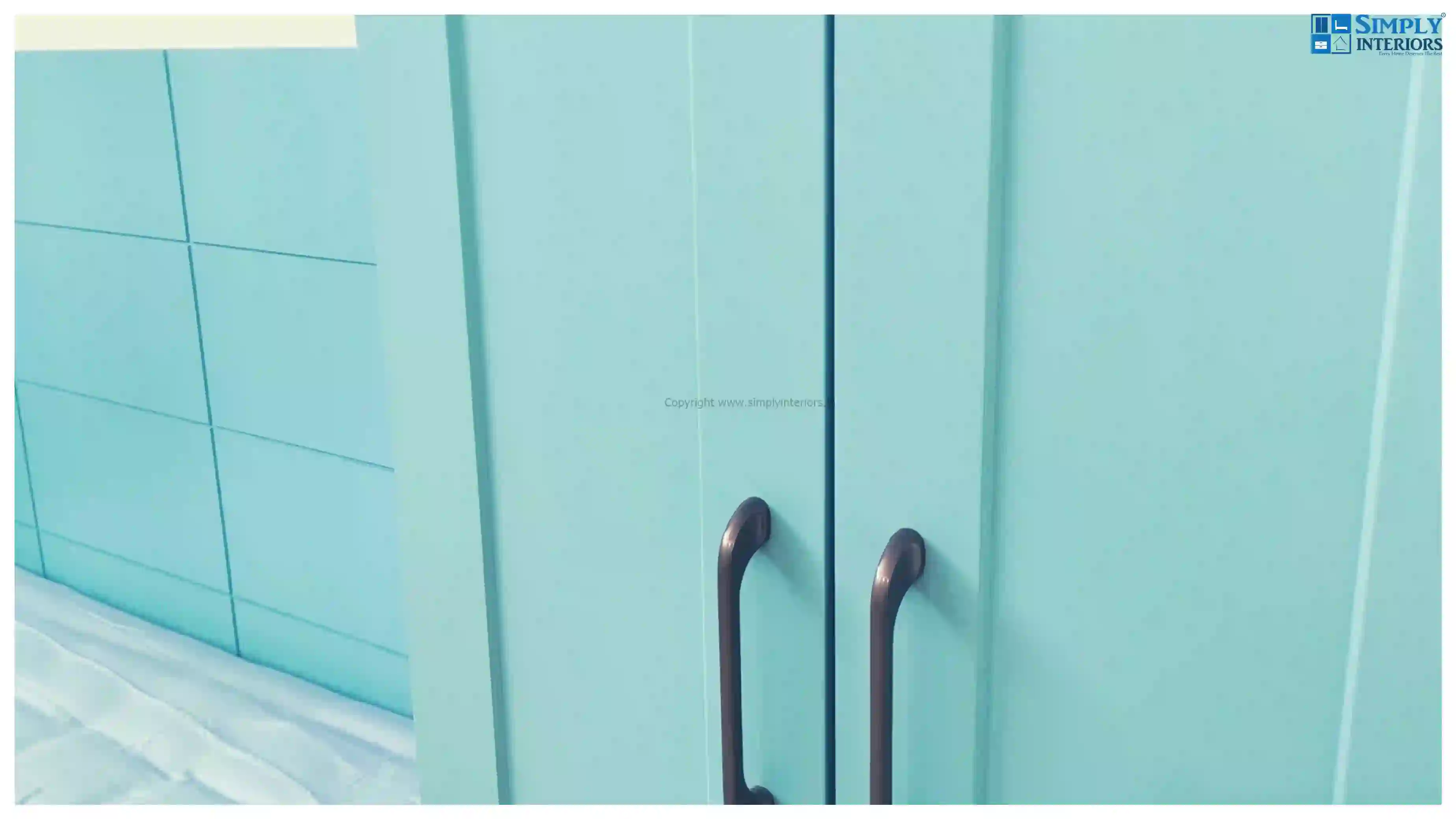 This room in our opinion is the prettiest. Made in a turquoise blue color for the daughter, it can surely cheer up anyone. The cool shade of blue along with the European shutter design makes the space look classy and elegant.
The bed has been moved to a corner to make space for wardrobe along with a double study table. Another advantage of bed moving to a corner is that it leaves the center of the room empty to be used for play / hobbies or for anything else. Since the room itself is small (around 12'X12'), it makes a lot of sense to leave the middle space empty.
Guest Bedroom: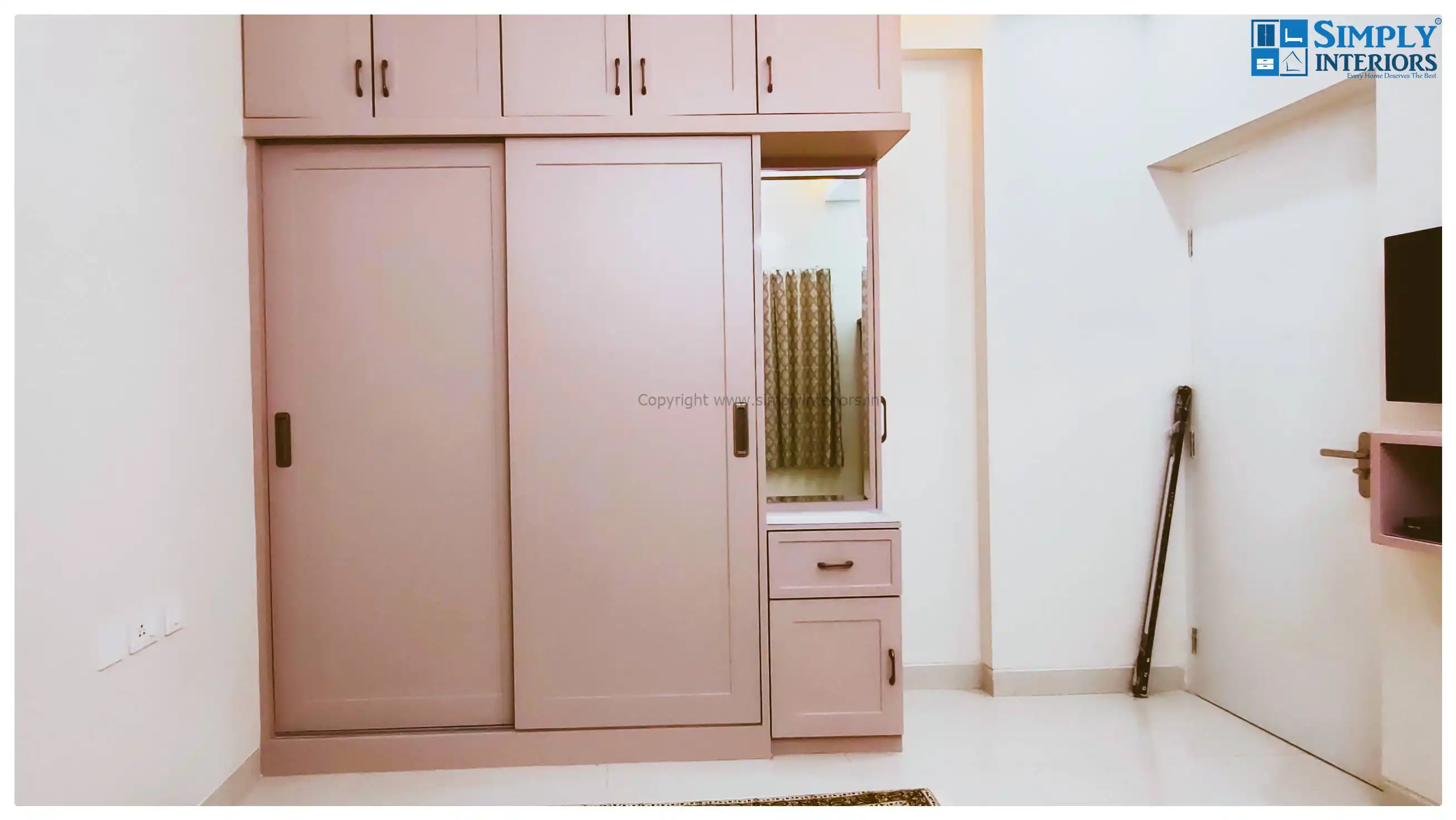 Guest bedroom is very basic but the rose color makes the wardrobes look absolutely fabulous. Sliding door wardrobes for storage as well as for the visiting family are ideal to ensure space and bring elegance to the room.
Apart from above, we also provided basic fittings in the bathrooms, utlity etc. All lighting, civil as well as movable furniture work was handled by our team.